Wardrobe & Shopping

WARDROBE
Do you stand in front of an over-flowing closet despairing that you have nothing to wear? Does your wardrobe consist of out-dated or mismatched clothing? IMAGO IMAGE fashion consultants in Singapore can help you to manage and revamp your wardrobe. IMAGO IMAGE offers wardrobe consulting; advice on clothing essentials, pointers on what to wear and what not to wear! Your personal fashion consultant and style advisor can give you detailed advice on managing, planning, utilizing and purchasing your work and social wardrobe.
Revamp
The fashion consultants at IMAGO IMAGE are experienced wardrobe planners. They consider your lifestyle and occupation when analyzing your wardrobe to assess your clothing and accessory needs. A wardrobe analysis will review the contents of your closet. Your personal fashion consultant will give you personalized advice on the garments that require tailoring, storing, discarding or purchasing, offering fashion tips on prioritizing your purchases and on how and where to make them.
Reorganize
IMAGO IMAGE fashion consultants help you to reorganize your wardrobe, teach you how to arrange your closet for easy access to your apparel and advise you on how to keep your clothing and accessories in good condition. Your personal fashion consultant will combine your existing clothing and accessories to create new outfits and advise you on how to coordinate them- giving you fashion tips on what looks good, what not to wear and why!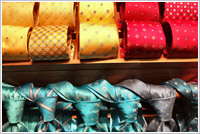 Work Apparel
IMAGO IMAGE fashion consultants assist business professionals to develop an effective professional wardrobe. Learn what is required in a core wardrobe; pick up fashion tips on business-appropriate clothing and accessories, and gather useful pointers on packing for business trips.
IMAGO IMAGE Wardrobe Courses
IMAGO IMAGE conducts personal consultations and corporate workshops in wardrobe management. Business Wardrobe Management is also available as a module within the 'Communicate and Dress for Success: Executive Package'.

>>Would you like an IMAGO IMAGE Wardrobe consultation or workshop? YES>>

______________________________________________________________________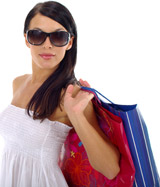 PERSONAL SHOPPING

Shopping with an experienced color and style consultant takes the onus out of trying to decide whether a garment suits you or not. A personal shopping expedition with an IMAGO IMAGE fashion consultant in Singapore, following a color, style and wardrobe consultation, gives you guidance on discerning your colors and clothing cuts, and in buying those items you need in your wardrobe or that special outfit for an occasion.
On-the spot Advice
Personal shopping with an IMAGO IMAGE fashion consultant enables you to receive on-the-spot expert advice on the clothing, shoes, bags, jewelry, spectacles, make-up or hair-color that will look great on you and work well with your lifestyle and job. Your personal fashion consultant will give you useful beauty fashion tips- guiding you on what suits you, on what not to wear and on the items to buy to achieve the look you want. Your personal shopper will help you to dress to impress by showing you what to look for in fit, fabric and tailoring.
Find Fabulous Clothes and Accessories Efficiently
Shopping with an IMAGO IMAGE fashion consultant equips you to shop efficiently and economically in the future. Learn to negotiate sales and to discern bargains. No more impulse buys or tiresome, time-consuming trawling of shops! IMAGO IMAGE fashion consultants will focus your shopping on the stores that have the colors and styles that will flatter you and fit your budget.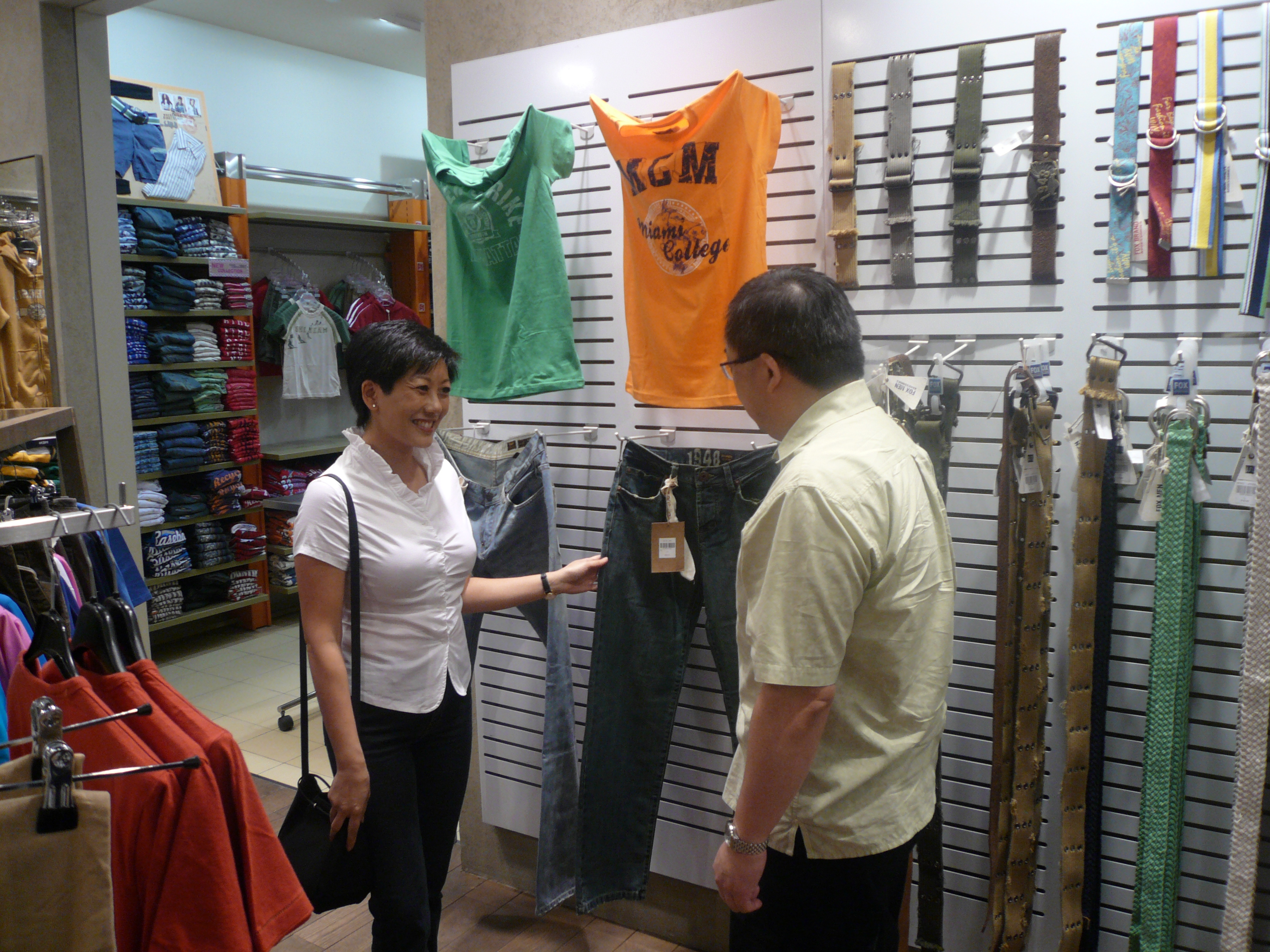 >>Would you like to shop with an IMAGO IMAGE color and style consultant in Singapore? YES>>
_______________________________________________________________________________
VISIT TO A TAILOR
For the man who takes his appearance seriously, made-to-measure or bespoke suits, shirts and trousers offer a perfect fit and spell a sense of style.  Visit one of Singapore's few remaining traditional men's tailors with an IMAGO IMAGE style consultant who will help you choose the fabrics, colors and styles that suit your coloring, body shape and image needs best. Your personal image consultant attends the fittings to ensure the final garments create a top-notch impression.
For the ladies, your personal IMAGO IMAGE style consultant can take you to an expert dress alteration seamstress  and advise you on how to alter your clothes to create a perfect fit with beautifully balanced proportions so you can dress to impress.
>>Would you like to visit a tailor  or seamstress  with an IMAGO IMAGE color and style consultant in Singapore? YES>>