Style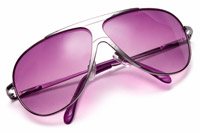 Styles That Suit
A sense of style is less about being fashion savvy and more about knowing how to dress attractively for your figure!
IMAGO IMAGE Style Studio in Singapore offers you style counsel. Their experienced style consultants advise you on the perfect garments and accessories for your body design and personality – those that express your unique personal style. A consultation or workshop with a personal style consultant will give you valuable style tips that will enable you to look well-dressed and confident all the time. IMAGO IMAGE style consultants help you to be your best in apparel that flatters, whatever your fashion direction and taste.
Body Line Analysis
The style consultants at the Style Studio analyze your face and body lines to identify your clothing and accessory shapes, scale, proportions and designs. A personal style consultant gives you detailed advice on the styles that harmonize with your body's silhouette, enhance your face, balance your proportions and de-emphasize your figure challenges! Your personal style advisor will teach you how to discern fabrics, prints, jewelry, bags, shoes, spectacles, sunglasses and hairstyles that complement your body design and individual style.
A Wardrobe that Fits and Flatters
A Style consultation at the Style Studio results in a beautiful wardrobe in which every garment and accessory is a perfect style match for you. Shopping will be a breeze when you know what suits you best- no more haphazard guesswork! For a total image makeover, complement style savvy with color consciousness; an attractive outfit flatters in both color and style!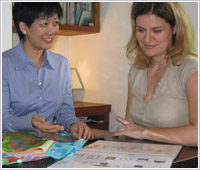 IMAGO IMAGE Style Studio
IMAGO IMAGE Style Studio offers personal consultations, group talks and corporate training workshops on the art of style for men and women.
Personal Style
For the individual, an IMAGO IMAGE personal style consultant conducts detailed facial and body-line assessments and then gives specific, personal advice on the clothing and accessory styles that will complement your face, figure and temperament.
IMAGO IMAGE offers personal and small group style consultations in English or Japanese with color and style consultant Miki Sakuragi. Course notes will be in English or Japanese.
Business Style
Enhance your personal and corporate image. IMAGO IMAGE specializes in business image management. A personal consultation and analysis will discern the clothing and accessory styles that both suit you best and are the most effective for you at work. One-on-one Business Style training is also offered as a module within the Communicate and Dress for Success: Executive Package.
Group talks and seminars offer information on how to dress to flatter your figure and how to camouflage figure challenges.For corporate image training, experienced style consultants teach how to discern flattering clothing styles, fit and the rules of dress to achieve an attractive, well-groomed professional look.
>>Would you like an IMAGO IMAGE personal Style consultation or corporate workshop? YES>>
>>Do you want to look stylish, fashionable and always appropriate for the occasion? Click Art of Dressing to find out how.
>>Pick up Style tips – read Dress Sense For The Style Challenged, an article written by Denise Ng, the principal image consultant of Singapore-based image consultancy IMAGO IMAGE.
>>Denise Ng's take on Men in Suit Shorts