Grooming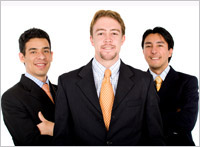 GROOMING
A well-groomed person is attentive to details, organized and self-disciplined – at least that is the assumption! A polished appearance and sophisticated demeanor create a great impression, while a positive image builds confidence and the attractive public persona necessary for work and social success.
Groom Your Image
IMAGO IMAGE, professional image consultants in Singapore can groom you, enhancing your image to enable you to achieve your work and social objectives. IMAGO IMAGE offers essential grooming tips and practical advice for the man and woman intent on up-grading their personal appearance.
IMAGO IMAGE Grooming focuses on both appearance and demeanor. It offers you detailed advice on how to groom your person, clothing, accessories and persona to look consistently dressed for success, suitable for your lifestyle and line of work. The course trains you to discern clothing quality and fit for a stylish look. It gives invaluable grooming tips on clothing and accessory care and maintenance, important for a neat and tidy appearance. It coaches you on skin-care, hair-care, nail-care, personal hygiene and make-up application for an attractive personage. The Grooming course will, moreover, train you to communicate self-assurance in posture, body language and manner of speech.
Grooming Workshops
IMAGO IMAGE conducts individual and corporate grooming workshops for men and women. Upload this workshop Professional Grooming For Uniformed Staff for front-line staff training.
Grooming is also included as a module within the Communicate and Dress for Success: Executive Package.
>>Would you like an IMAGO IMAGE Grooming consultation or workshop? YES>>

_____________________________________________________________________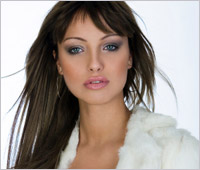 MAKE-UP
Here's a make-up tip: your cosmetics' undertone should match your skin undertone so as to harmonize with your coloring! Whether your aim is to look natural or polished, cosmetics should look as if they belong on your face and enhance your look rather than mask it (unless you really have features that require disguising!).
IMAGO IMAGE, Singapore color and image consultants, can advise you on cosmetic colors that truly flatter your complexion. Their professional make-up tips will bring your coloring to life.
IMAGO IMAGE Make-Up teaches you how to apply your everyday make-up with the minimum of fuss and maximum impact. Image consultants will guide you on the style of make-up that is most appropriate for your lifestyle and line of work. They will share valuable make-up tips on how to highlight your attractive features and downplay your flaws.
IMAGO IMAGE Make-Up Workshops
Make-up consultations and coaching are available to individuals and groups.
An IMAGO IMAGE color and image consultant can shop with you to find cosmetics that are perfect for you.
>>Would you like an IMAGO IMAGE Make-Up Workshop? YES>>