Etiquette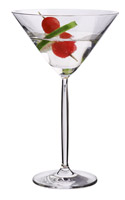 Social and Business Etiquette
Social etiquette is an essential communication skill which builds positive relationships. But cultural conventions and business etiquette can be baffling. It is difficult to know what to do and say in an unfamiliar situation. Do you flounder with courtesies, misjudge verbal and non-verbal cues and dress wrongly for events? IMAGO IMAGE can guide you on etiquette dilemmas.
IMAGO IMAGE is an established Singapore-based professional etiquette and image consultancy. Its professional etiquette advisors conduct training in social etiquette and international business etiquette, developing your knowledge and awareness of unwritten social rules of behavior and cultural and religious sensitivities. They bring you their expertise in two workshops: Social Etiquette, designed to help you become socially and culturally attuned, and Business Etiquette which will teach and sensitize participants to professional business conduct and appearance.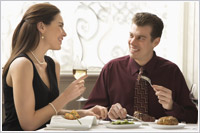 Social Etiquette
IMAGO IMAGE social etiquette training develops your interpersonal skills to enhance your personal image. Learn correct form and manners, both verbal and non-verbal, and develop multi-cultural courtesy. The Social Etiquette module can be formulated to your requirements and can include the following:
Greetings
Introductions
Social conversation including making small talk, requests, invitations and apologies
Codes of behavior at social occasions
- seating arrangements
- eating finger-food
- how to shake hands while juggling a wineglass, plate and clutch bag
- mobile phone courtesy, and more…
Multi-cultural awareness
Dress codes
Understanding body language
Western dining etiquette
Asian dining etiquette
>>Would you like an IMAGO IMAGE Social Etiquette workshop? YES>>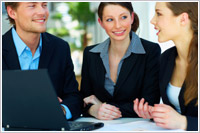 Business Etiquette
Professional courtesy develops successful business relationships. A sound knowledge and respect of international business etiquette and customs is fundamental to business communication. It is essential if you operate in a multi-national corporate culture.
IMAGO IMAGE, Singapore corporate image and etiquette consultants, helps you do business in a global marketplace with Business Etiquette. Business Etiquette is a cross-cultural communication skill training workshop offering comprehensive education on international business etiquette.
Wrong body language, inappropriate speech, out-of-place attire, a poor sense of occasion and cultural ignorance give an unfortunate impression. It is assumed that you are lacking in sophistication, people skills and even global perspective. This sabotages both your business rapport and your career and job advancement, irrespective of your qualifications and expertise. Business Etiquette gives invaluable tips and etiquette advice on international business manners. Business Etiquette will help the business professional to become attuned to social cues and to manage and address the inevitable cultural sensitivities that arise in the course of business.
The 'Communicate and Dress for Success: Executive Package' includes Business Etiquette as a module in a series of business image workshops. A personal or corporate Business Etiquette workshop can be formulated to your requirements. The Business Etiquette course content can include the following:
Multi-cultural Awareness
Executive manners and professional courtesy
Greetings
Introductions
Hosting customers and colleagues
Visiting a customer
Codes of behavior at business social functions
Conversation- topics, small talk, taboos, courteous forms
Electronic communication courtesy
Body language
Personal mannerisms and habits
Appropriate business dress
Asian and western dining etiquette
Business gifts
>>Would you like an IMAGO IMAGE Business Etiquette workshop? YES>>