Contact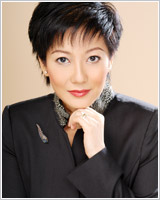 IMAGO IMAGE is a Singapore based image consultancy offering personal consultation, talks, group workshops and corporate training in personal presentation. Modules include: color, style, wardrobe, the art of dressing, personal grooming, make-up, social and business etiquette and communication skills. A personal shopping service is also available.
Denise Ng, the founder and image director IMAGO IMAGE, is a certified image consultant trained by eminent image masters in the UK and US. Denise Ng has over 20 years of international experience in image having lived and worked in many of the major cities of the world – Singapore, London, New York, Hong Kong, Shanghai, Auckland, Karachi and Bandar Seri Begawan. She is a member and past president (2009-2010) of the Association of Image Consultants International (AICI) South Asia-Singapore Chaptera global professional body of image consultants.
For more information, to get a quote for a training or talk in image, or to book an appointment for an image consultation, send a message through the contact form below. You will receive a reply shortly.
Imago Image