Color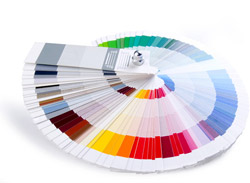 Finding Your Colors
Flattering colors are key for attractiveness and stylishness!
IMAGO IMAGE color and image consultants find the perfect hues to complement your personal style!
Natural Face-lift                                     Remarkably, colors that harmonize with your complexion naturally give you a more youthful, energetic and healthier appearance! They take years off your face! The wrong ones age, strain and give off a negative impression of you!
Easy Dressing and Shopping                                                                                               With a harmonious color palette, your clothes and accessories not only look amazing on you, they  naturally coordinate! No more headaches about what matches what. A life skill, coordinating your clothing and wardrobe will be simple. Shopping will be easy too once you know which colors suit you best.
Confidence Booster 
Wearing flattering colors gives you an instant lift to your confidence. Did you know that it will also balance your emotions? Your palette of beautiful hues are natural "feel-good" colors!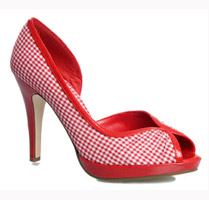 Express Your Personal Style                             Your color combinations express your personality and define your image. IMAGO IMAGE color consultants teach you how to color combine and accent clothing and accessories to create different fashion effects. The Color Workshop naturally complements the Style Workshop – a successful outfit flatters in both color and style!
Color Psychology for Business
Colour is a mode of communication that creates a powerful psychological statement. IMAGO IMAGE color and image consultants teach you how to optimize the impact of your appearance with attractive colors and through the use of color psychology, helping you to achieve your work and career objectives.
Discover the meanings and impressions of colors. Then manage your image and the way people relate to you by simply altering the color combinations you wear.  Colour psychology is an effective tool in business that can be used to attract positive attention, to gain authority, to look professional, to improve relationships, and much more.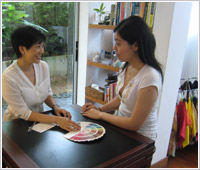 Color Experts                                                                       IMAGO IMAGE color and image consultants in Singapore are color experts who bring you their expertise and knowledge in color to find the best color palette for your personal and professional needs – one that suits your coloring, your personality, your lifestyle.
IMAGO IMAGE Color Courses
IMAGO IMAGE offers you their expertise and knowledge on color in individual color assessments, in-depth color analysis consultations, group talks and corporate workshops. IMAGO IMAGE color courses give comprehensive advice to men and women on the effective use of color for their needs.
The Corporate Color workshop is also included as a module within the Communicate and Dress for Success: Executive Package.
Color Consultations in Japanese                                                                                     IMAGO IMAGE offers personal and small group color consultations in Japanese with color and style consultant Miki Sakuragi. Course notes will be in Japanese.
>>Would you like an IMAGO IMAGE color consultation, corporate talk or training workshop? YES>>
Denise Ng, principal image consultant at Singapore based IMAGO IMAGE, is a color psychology expert. Read her article Influence With Color Psychology>>
Read her Marie Claire magazine article on Asian Make-up Colors