About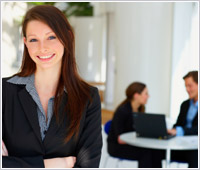 IMAGO IMAGE                                         Color, Fashion and Image Consultants
IMAGO IMAGE is a Singapore based image consultancy specializing in personal image development and personal branding. Since 1997, IMAGO IMAGE has provided grooming, social and business etiquette training, communication skills coaching and color, style and fashion consultant services to individuals and corporate groups in Singapore and throughout South-east Asia. The consultancy's image makeovers build personal presentation skills necessary for social and career success.
IMAGO IMAGE Courses
Qualified image consultants and specialist trainers conduct one-on-one and corporate training workshops, seminars and talks, offering in-depth information and fashion advice on:
Personal Branding
Professional Image
Grooming
Color and Color Psychology
Style
Art of Dressing
Wardrobe Management
Shopping
Make-up & Hair
Social & Business Etiquette
Entertainment & Dining Etiquette
Communication Skills
Networking
Media Skills
IMAGO IMAGE Coaching & Consulting Services                                                               Imago Image consultants are certified to give you personalized analysis and in-depth advice on your image and dressing concerns. Choose from a full range of services:
Personal image analysis
Personality testing
Color analysis
Style and body-line analysis
Wardrobe auditing
Personal shopping service
Professional Image Training
IMAGO IMAGE conducts specialized training in executive image. Their image consultants develop the professional persona with workshops in business etiquette, business communication skills, grooming and dress for career success, and offer specific advice on preparing for an interview. Business and corporate professionals can attend a comprehensive business image development course- Communicate and Dress for Success: an Executive Package- or individual modules for specific requirements.
Individualized, Multi-cultural Advice
IMAGO IMAGE fashion consultants and image consultants are committed to working with each client's personal preferences, circumstances and goals to enhance their image, whether the objective is social or professional. IMAGO IMAGE has a uniquely international, multi-cultural perspective to image and offers authoritative global advice on social and business personal presentation.
IMAGOIMAGE's Clients                                                                                                   Imago Image's corporate clientele range from government ministries and departments, MNCs and SMEs to fashion retail stores. Clients include: 211 Katong (Identity Marketing), 3M, Acorn, Amway, Avana, Axiata (Malaysia), BarterXchange, Batam View Beach Resort, BureauServe (MOM Employment Pass Services Centre, Work Permit Services Centre), Business Network International, Central Singapore CDC, North West CDC, Changi Airport, CH Carolina Herrera, Emporium, Estee Lauder, Lancome with Life Pharmacy, Events Artery, Finexis, Health Promotion Board, Huttons, Hugo Boss, Infinity Treasures, Intercontinental Hotels Group, ITE College Central, John Hancock, L'Queen, Lion Global Investors (OCBC Group), Marsh Singapore, Multipeak Fitness, MWM Asia Pacific, NTUC Income, Luxottica, Olympus, Pei Hwa Presbyterian Primary School,  Quintessential, Sabic Asia Pacific, SAC Capital, ShoptheMag.com, Simone Jewels, Snappy Fit, Social Development Network, Temasek Junior College, The Showroom, Walton and more…
Private clientele are high level executives, senior civil servants, media personalities, professionals, as well as students and homemakers.
>>Would you like to contact IMAGO IMAGE for a consultation or workshop? YES >>
>>Click here for client testimonials>>
>>Like us on Facebook
——————————————————————————————————————–
ABOUT THE FOUNDER
Denise Ng is founder and Managing Consultant of Singapore image consultancy IMAGO IMAGE.
A professional imag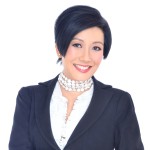 e consultant, fashion advisor and image consultant trainer, Denise Ng has had over 18 years  international experience as an image and fashion consultant to corporations and private clients. New Zealand-born, she has lived in many of the major cities of the world—London, New York, Hong Kong, Shanghai, Singapore, Bandar Seri Begawan, Auckland and Karachi—where she has had substantial exposure to corporate, professional and diplomatic circles. As an image advisor and fashion consultant, Denise Ng's wealth of personal experience enables her to offer insightful cross-cultural advice on personal and executive image and interpersonal skills to a broad range of clients around the world. Denise Ng's in-depth knowledge of both Western and Asian etiquette, dress codes and perspectives ensures that IMAGO IMAGE'S clients receive expert, substantive advice in the social and business etiquette training courses, communication skills, dress for success, art of dressing and wardrobe consulting workshops.
Denise Ng is a certified color consultant skilled in color analysis and a color psychology expert. Having worked in the area of psychology, she brings her passion for color psychology into her work as an image consultant, offering in-depth, authoritative advice on the effects and use of color. Ms. Ng is also a personal style and fashion consultant proficient in clothing style and bodyline analysis.
Denise Ng studied the arts of color analysis, style, wardrobe and corporate image with pioneer UK-based image consultancy and school 'Colourflair', under the highly respected master image consultant Patricia Scott-Vincent, and was awarded an unprecedented distinction in advanced color analysis. She furthered her professional education in color and style under American image master Carla Mathis of 'Body Beautiful' and with American image master Alyce Parsons in style. She is certified as a Universal Stylist  Denise Ng has been trained in make-up by well-known Italian make-up artist Glauca Rossi at the 'Glauca Rossi School of Make-up' in London. She holds a bachelor of arts degree in Education from Massey University, New Zealand and is a certified Teacher of English as a Foreign Language (London). She also has a professional background in psychology and health.
Denise Ng served as President of the Association of Image Consultants International (AICI), South Asia-Singapore Chapter from 2009-2010 and is a founding board member. AICI is a global body of image consultants providing professional education, development and certification in image consulting.
An active net-worker, Denise Ng is a committee member of Business Network International (BNI) and the immediate past-President of Gateway Chapter Sg. 

Denise Ng in the Media
On Christmas partying etiquette in Cosmopolitan Singapore article Cosmos Christmas Crash Course, December 2013 issue.
On office appropriate attire in The Straits Times, Urban article Sartorial Minefield, 8 November 2013
Etiquette tips for the festive season in The Straits Times, Life! article Festive Frenzy Be Gone, 22 November 2013
Styling in Working With Grace business & lifestyle blog  Shopping With Snappy Fit: On-line Shopping Done Off-Line, 29 June 2013
On colour blocking in Straits Times, Urban newspaper article "Vivid Detail", 3 May 2013
Featured in Straits Times, Urban newspaper article "Set The Right Tone" on making colour trends work, 3 May 2013
Styling in Chloe M Wasted Fashion blog, 21 April 2013
Styling in Carmen & Natasha fashion blog, 6 January 2013
Guest on 93.8 Live radio A Slice of Life Hour chatting with Janice on Working the Whole Person to Project a More Impactful Professional Image, 11 May 2012
On etiquette for non-drinkers in Straits Times, Urban newspaper column Miss Conduct, 3 February 2012
Featured in Straits Times, Urban newspaper article Style Reboot on wardrobe auditing for men, 20 January 2012
On Chinese New Year etiquette in Straits Times, Urban newspaper column Miss Conduct, 20 January 2012
Guest on 93.8 Live radio A Slice of Life Hour chatting with Eugene Loh on image and lifestyle, 2 August 2011
On Philippine television Hip Manila feature on image consulting in October 2010
Dressing Up The Festive Season by Denise Ng, Kozine, January 2010
Dress Codes by Denise Ng, Women Today (Philippines), December 2010
Featured in Marie Claire (Malaysia) article on make-up colours, July 2009
Featured in The Straits Times, Recruit article A World of Many Colours, 1 December 2007
Featured in Career Choice article Best Face Forward in The New Paper, 29 November 2007
Testimonials
>> Click here for client testimonials>>

>>LinkedIn endorsements and recommendations
>>Would you like to contact DENISE NG at Imago Image for a personal consultation, corporate training or talk? YES >>
____________________________________________________________________
IMAGOIMAGE ASSOCIATE CONSULTANT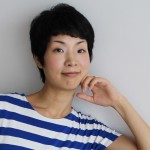 Miki Sakuragi is an associate consultant of ImagoImage.  Passionate about colour and style, Miki specializes in Colour and Style Analysis. In addition to consultations in English, she offers Japanese clientele consultations and materials in Japanese.
Miki studied Personal Color and Style at the Lapis Academy in Tokyo, Japan under Fumiyo Hanaoka who developed a unique "16 Type Color Method". Before joining ImagoImage in 2016, Miki had her own image consulting business 'Image Consulting Beth' focusing on personal color and style analysis for the Japanese community in Singapore.
Miki has a corporate background in the trading, manufacturing and distribution sector and originally came to Singapore on a posting as a Sales Manager in 2011. She is now residing permanently in Singapore.
>>Would you like to book Miki Sakuragi for a personal Color or Style consultation, or a talk in Japanese?  YES >>