Client Testimonials
February 28, 2013
Pamela before…                    and after!
Denise Ng has changed my life.  I have always appreciated the importance of being well dressed, and thought that I was, however after one session with Denise I realised that many of the things I thought worked for me, in fact, did not.  Denise helped me by correctly identifying what colours suited me and what did not. She also  taught me about different shapes. I am an hour glass figure and had tried to hide this, but now I confidently show my figure and feel great.  Denise explained about sizing of jewellery, shoes, and bags to complement my body shape.  Denise also taught me how to combine individual pieces of clothing.  During our shopping expedition she helped me select items.  I was delighted when I got home and laid them on the bed to see I could wear all tops with all pants.  I think having a consultation with Denise has changed my life and will be easier on the pocket as I shop wisely now. - Pamela Wadsworth, February 2013
Dearest Denise, A big thank you for your help in getting me to understand better about enhancing my work image – I've gotten compliments from my colleages and friends. I really appreciate all your help!!! P.S.The wardrobe shopping, I enjoyed the best!! - Karen, 6 Feb  2013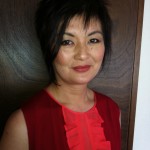 I met up with Denise for 'lunch' in between meetings when I visited Singapore in September 2012. I'm not sure how it happened, but 3 hours and 6 shopping bags later, I had been permanently transformed from a person who wore predominantly black (chic-ly I hoped), with silver jewellery, blue red lipstick, and black eyeliner, to a person who now wears ORANGE (my previously no. 1 most hated colour), WARM colours, GOLD jewellery, ORANGEY RED lipstick, and SPARKLY GOLD eyeshadow. And now people stop me on the street and tell me that I look ten years younger! I just cannot believe that I have been so stuck in wearing black and silver for all of these years. I was feeling so uninspired and now I feel excited and illuminated, and I cannot thank her enough. If you have any doubt about what Denise can achieve for you, then doubt no more. I worked as a fashion model and a modelling tutor (in my youth) and thought I knew a thing or two. Now I can't stop RAVING about how EVERYONE should have a Denise. And all my friends are plotting ways to get to Singapore, so they can book a precious few hours with Denise.  - Anita, Barrister, New Zealand

As a swimmer, I feel totally at home and confident in the water. IMAGOIMAGE has helped me extend my confidence to my dress sense in terms of colors and styles that would suit my swimmer body type. I went off to America to pursue my studies and swimming career more educated about dressing for the seasons, fabrics and make-up and that helped me sit and settle into my new environment with more confidence. I thoroughly enjoyed my sessions with Denise and find that she has not only the depth but the width of knowledge that I have yet to explore with her. I am looking forward to learning more from her. — Nicolette Teo, Singapore Olympic swimmer, Los Angeles, USA
I commend to you the work of IMAGO IMAGE and in particular the talent and professionalism of its principal, Denise Ng… Anything that can be done to enhance the appearance of an elected representative increases the chances of political survival! It seemed like a good investment to place myself in Denise's hands. I am now confident that, by applying her suggestions, I will not only enhance my appearance, but also improve my effectiveness within my community. — Peter Chin, Mayor, City of Dunedin, New Zealand.

The reason I came to Denise is because I know I can trust her. I like the fact that she did not promote radical and immediate change even though some of my dressing choices were not appropriate. She encouraged a gradual switch. The whole work not only helped to refine and enhance my look as an individual, it added confidence to my whole outlook. It made me aware of the different communication styles, thereby helping me improve in communicating with my advisors and customers. — Donahue Tan, Insurance Sales Manager, Singapore
I have just got to know one professional, experienced and certified image consultant (IMAGO IMAGE). Personally, after attending one session, I find it very useful for business professionals…As you know, soft skills are very important in the corporate world and are important complements to technical, hard skills for the business executives. I already see the potential demand for such services and hence will like to recommend this service… — Lay Peng Ang, MNC Freight-forwarding manager, Singapore

Previously I never knew the colours of your clothes could make such a big difference to your image. Denise taught me how to pick outfits that suit my skin tone, personality and lifestyle, and how to mix and match different pieces of garments. I also learnt a thing or  two from her about dressing for the different seasons. Denise has a great depth of knowledge in image consultation, an eye for detail, is thorough and patient in her explanation, and understands her client very well. Thanks to Denise, I now have a better idea of what works for me and can step out in new confidence. — Natalie Tang, Podiatry student, Southampton, England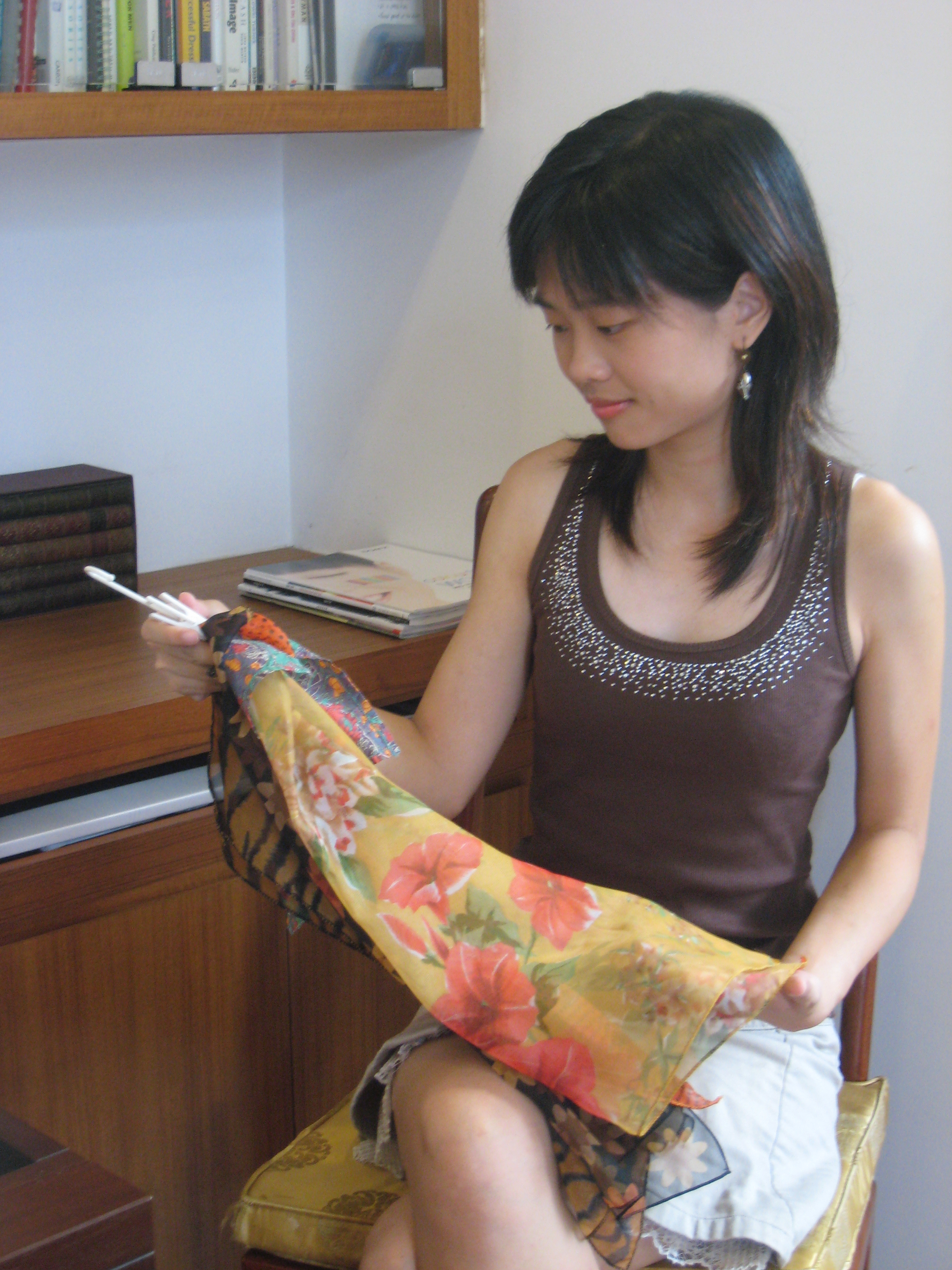 Working in a hospital as a young, fresh, female therapist poses its challenges in many ways. Since I started work a few years ago, I have always found it increasingly difficult to command respect among doctors, nurses and even fellow therapists. They nicknamed me "little girl" because of my youthful looking exterior, and unfortunately, also regarded my professional opinions as "youthful". However, things have taken a turn since my consultation at ImagoImage. Denise's precious advice and skillful touch to my wardrobe has successfully provided me with the mature professional image that I have always desired. Thank you Denise for making me a better professional. – Joanne Seah, Speech Therapist, Singapore
I am a firm believer that personal image plays an important role in one's career, so I follow those advices given in the papers and magazines: I bought myself quite a number of "standard blue and black" clothes. But when I looked into the mirror I often found that it looked as though I am wearing something I borrowed. They don't suit, I can tell this without consultation from anyone. I know I would need some professional help at that point. When I first time heard you mentioned that our look is a reflection of our inner self, I know I had found the right person who can help me. I would like to describe the color and the style consultations you had guide me through as an eye opening process, not only intellectually but also emotionally. I had discovered a lot about myself, which I always had a feeling that they are somewhere there, but with no way to explain. Thank you so much, Denise! -Rachel Wang Qi, Underwriter, Singapore

Working with Imago Image helped me break out of my "stuck in a rut" way of choosing what to wear. It's great to know what actually suits me as it gives me more confidence on a daily basis as well as saves me time and money. — Melodie Whittaker, Expatriate wife and mother, Singapore
After attending the IMAGO IMAGE talk "Colour, Image and You" I have a better understanding of myself, which colors are better suited to me and how to achieve the image I want. As a paediatrician, letting go of "black and white colours" and moving to pastel shades has made me more popular with my patients, as well as their parents! My nurses have been full of praise about my new "look" and "poise". — Dr Foo Ai Leng, Paediatrician, Singapore
>>Would you like to contact Denise Ng at IMAGO IMAGE? YES >>
Comments