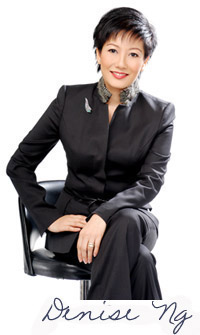 IMAGO IMAGE: Grooming Life Success with Confidence
A successful image defines who you are — your public persona or the real you inside. Singapore image consultancy IMAGO IMAGE, headed by certified image consultant Denise Ng, specializes in image management. IMAGO IMAGE develops your personal image, helping you to build an effective personal brand to achieve social and professional success. IMAGO IMAGE grooms you, teaches you how to dress for success and educates you on social and business etiquette — enabling you to look and feel confident. This is so very essential for realizing a successful career, community and personal life. These 'soft skills' are a vital complement to 'hard' technical skills and professional qualifications. The image consultants at IMAGO IMAGE understand this and how important first impressions can be. They will develop your appearance and communication skills so that your qualities and abilities (or your company's) are reflected in your appearance. IMAGO IMAGE personal image consultants help you acquire a positive persona that enhances the person that you are.
IMAGO IMAGE offers consultations, seminars, workshops and training in personal image management to individuals, groups and corporations. These are distinguished by a cross-cultural and global perspective. IMAGO IMAGE specializes in a tailored, personalized approach to your image. Choose a combination of workshops that best fits your needs. IMAGO IMAGE courses can be formulated to your requirements.